Join us for Amal Camp 2023
Amal Camp, an Annual Libyan Retreat, is a weekend getaway held on a beautiful lakeshore in Ohio. Located in a scenic grove, we are dedicated to providing a relaxing weekend for Libyans in the United States to meet and reunite with family and friends. Every year, we incorporate fun evening games, outdoor activities, and more.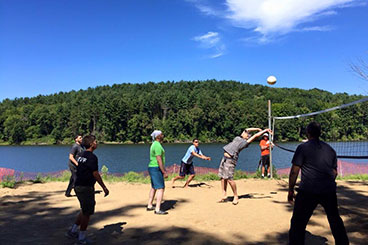 Amal Camp started in 1995 as a getaway weekend for a few Libyan families. Since then, it has grown in both size and significance. Amal Camp is now an opportunity to build and strengthen relationships within the Libyan American community. Our camp provides wholesome and inclusive activities in a tranquil and natural setting. We have no rigid business structure or membership; Anyone who desires a good time with good people are welcome to register and attend our once-per-year event.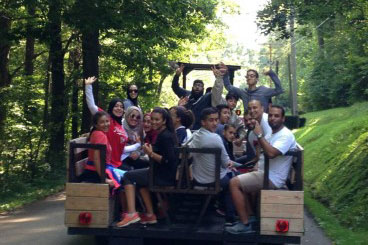 We like to keep our registrants as busy as they'd like to be, so we offer a range of activities available (but not required) to all. From sporting to water activities to relaxing in the evening, we truly take a "something for everyone" approach. Each year, our visitors can choose to participate in any of the following:
VIEW ACTIVITIES
Hiking
Boating
Canoeing
Kayaking
Fishing
Bonfire
Volleyball
Basketball
Soccer
Tennis
Paintball
Swimming*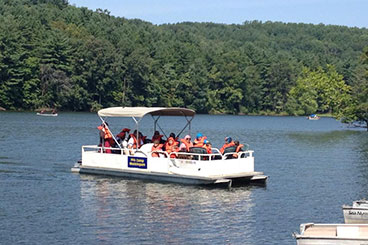 what to bring
Depending on what activities you're planning on participating in, different equipment is needed. All of our campers are recommended to bring the "Essential items," but choose the appropriate "optional items" depending on your activity level. The campsite has men's and women's cabins equipped with twin-size bunk beds and full service bathrooms.
ESSENTIAL ITEMS TO BRING
Bed Sheets
Blankets
Pillows
Towels
Personal/Toiletry Items (soap, shampoo, toothpaste, toothbrush, etc.)
Comfortable Clothing & Shoes (sports, bathroom and hiking shoes)
OPTIONAL ITEMS TO BRING
Swimming Gear
Fishing Gear
Flashlight
Bug Spray
Sunscreen
Umbrella
REGISTER FOR AMAL CAMP 2023
Don't miss out! Register early this year for the best prices to the 2023 Amal Camp. This year promises to be one of the most memorable yet, so pack your sunglasses and tanning lotion and meet us for sun, food, and good times in beautiful Northern Ohio.
As an individual, you can register yourself or your entire family. All we need is your contact information, and your family members' shirt sizes- it's that easy!
*Registration for 2023 is now closed."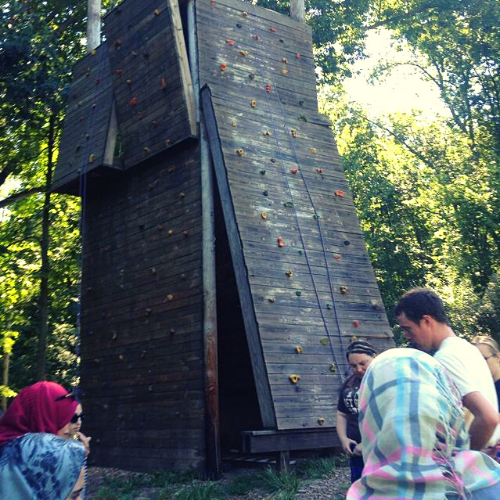 Check out our photos to see how much fun we had at past camps. We're always outside, eating great food, and having lots of fun. It's been wonderful getting to know new families and we hope to see you this year!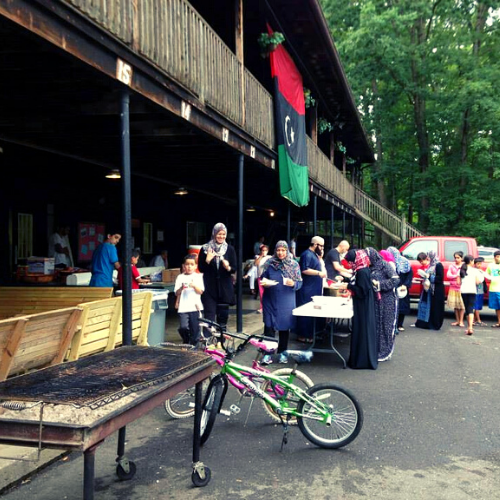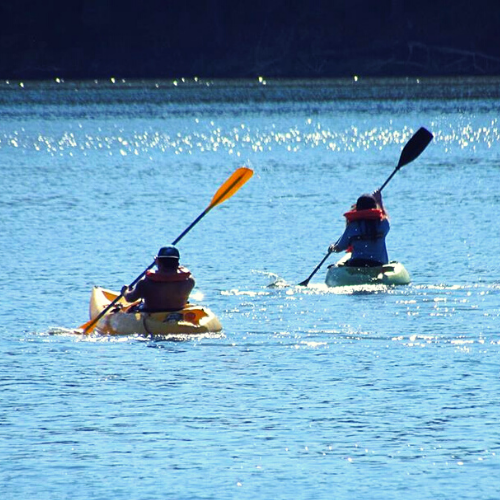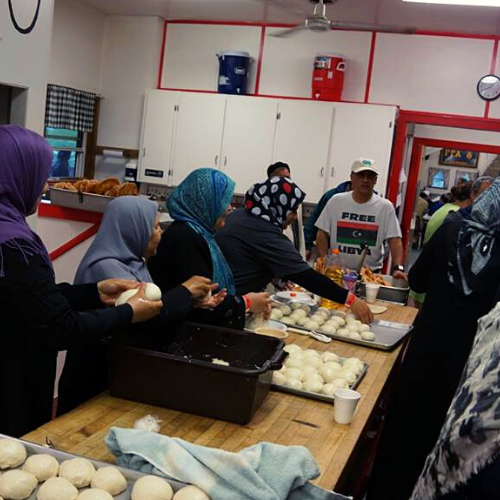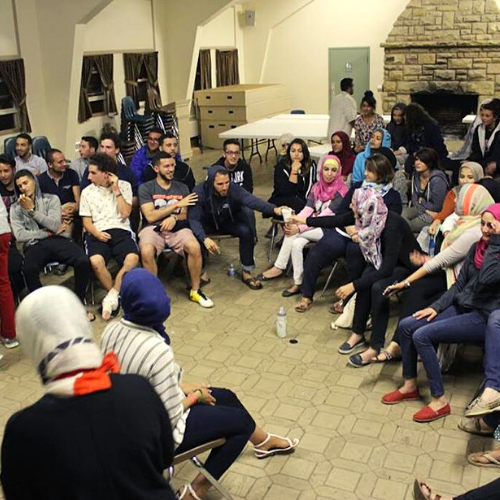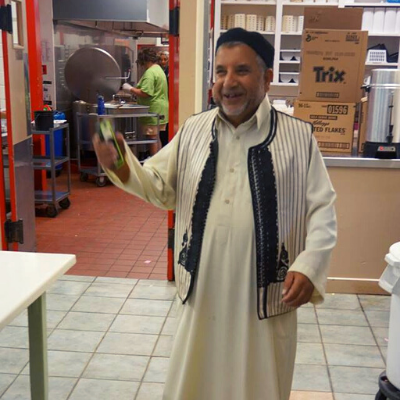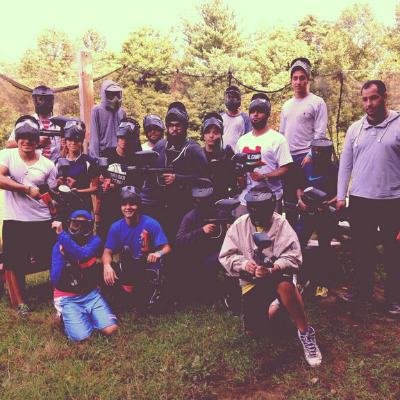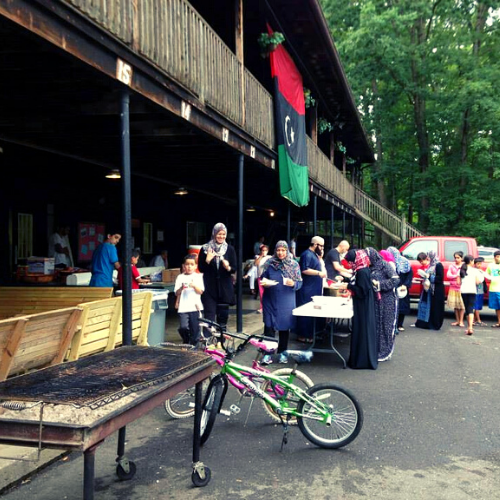 3266 Dyewood Road, SW
Carrollton, OH 44615
(330) 627-2208
August 18, 2023
August 19, 2023
August 20, 2023
FREQUENTLY ASKED QUESTIONS
How do I register?
Registration is available online with payments through PayPal.
Campers who register online but do not attend can request a refund with 24 hours advanced notice.
What airport is closest to the campsite?
Akron-Canton: Approx. 1 hour
Pittsburgh International: Approx. 1.5 hours
Port Columbus International: Approx. 2.5 hours
Where do we sleep?
The campsite comes equipped with dorms which we have designated men's and women's cabins. Each have their own bathrooms including sinks, toilets and showers.
Individual spaces are not available.
Campers are responsible for bringing their own bed sheets, pillows, blankets, towels and toiletries.
What do we eat?
Standard American camp food is provided for each meal. In addition, we try to supplement each meal with a traditional Libyan dish such as sphinz and bazeen.
Meals provided include:
Friday
Welcome BBQ Lunch & Dinner
Saturday
Breakfast, Lunch & Dinner
Sunday
How do we volunteer?
Please consider stopping by the registration desk to sign up for a volunteer shift, we would greatly appreciate it! This is a volunteer run event and its takes everyone pitching in to ensure that it runs smoothly.
Is there Wi-Fi or cell phone service?
Camp is  a weekend where campers look forward to" un-plugging" from their everyday. As you approach the campsite, be aware that you will lose your cell phone reception and GPS signal. We have found that campers who have Verizon services do have select coverage. The camp site does not offer Wi-Fi connection. There is a town approximately 15 minutes away that has various establishments such as restaurants that offer free Wi-Fi.